You ever meet someone with a gigantic personality? Someone who confidently walks in a room, commands attention and can strike up a conversation with anyone? Yeah well, I know someone just like that, his name is Jett Malcolm, he's only five and he's my son (see left). Lord help me!
I needed to provide that setup before we discuss our current situation, which is his suspender obsession. To say, he loves his suspenders would be an understatement. The kind of love you typically reserve for a family member or pet. The kind of love that would make you sleep in your suspenders if your parents would let you- yeah that kind. I should add his father also rocks a mean suspender pretty regularly-which isn't a bad thing to emulate.
On top of that, Jett also has a 2-3 maximum outfit rotation. For clarity, he has a drawer filled with clothes but insists on skimming off the top and wearing the same outfits over and over (he even sneaks them out of the dirty clothes and thinks I don't notice-that's the 5 year old in him). He is, for lack of a better word, the most stylish vagabond we know. There were a pair of overalls last summer which he wanted to wear all the time and well into the winter until I put my foot down, then a pair of army green H&M pants we bought for back-to-school that had suspenders on them. When he finally outgrew those I thought why not buy a pair of suspenders so he can put on all his pants and stop wearing these damn high-waters. I thought adding this new accessory to his repertoire would open up the rest of his wardrobe for him to choose from. He would finally dig deeper into the drawer. Sike!
After he rotated the same outfit three times in one week, preceded by several mornings of negotiating and arguing about all of the above, I gave up. I relented to a curly haired, doe-eyed, emotionally manipulative magician and decided to go to Uniqlo and get two more sets of the same outfit in two more colors. It just wasn't worth the headache every morning before work. I secretly won. I have a more calm morning, I don't have to pick out his clothes anymore and I gave him ownership. I AM smarter than a 5th grader!
These days, its suspenders all day every day (unless our babysitter turned cleaning lady moves them which happens without fail & pretty much jams up my Monday). The pants stay up and he's pretty well put together. Its better than a cape, cowboy boots or Halloween costume being worn all the time which I have seen all too frequently at school. The parent struggle is real.
I think I'll invest in like 2 more pairs of suspenders for him and see how that goes.
Do your kids have an outfit or thing they want to wear everyday? If you are in the market for a pair for your little one, here are some affordable ideas. Enjoy!
CLASSIC STYLES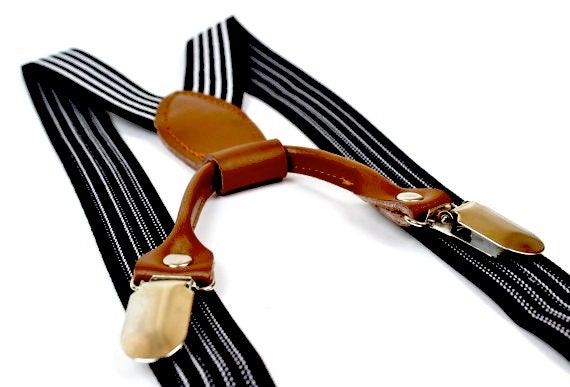 Available
here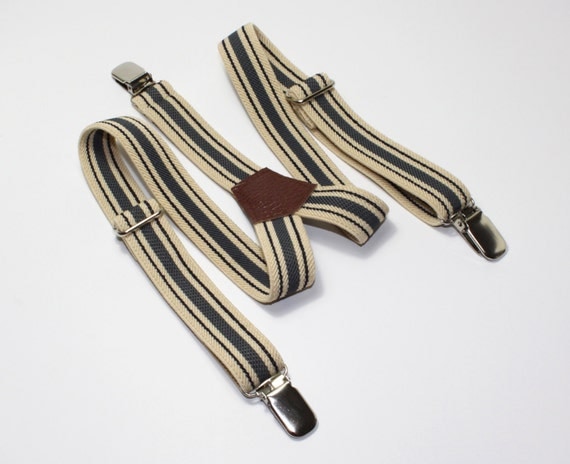 Available
here
COLORFUL OR FUNKY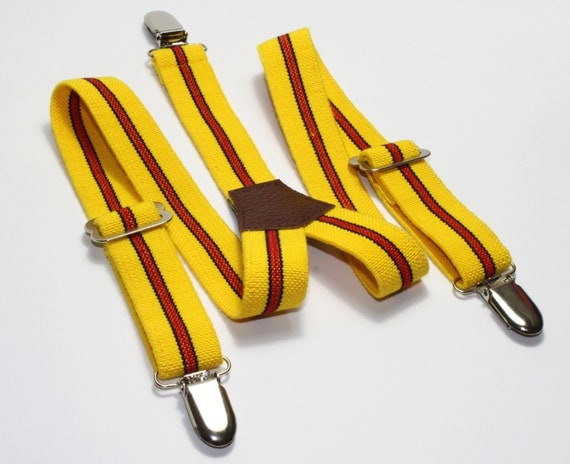 Available
here
Available
here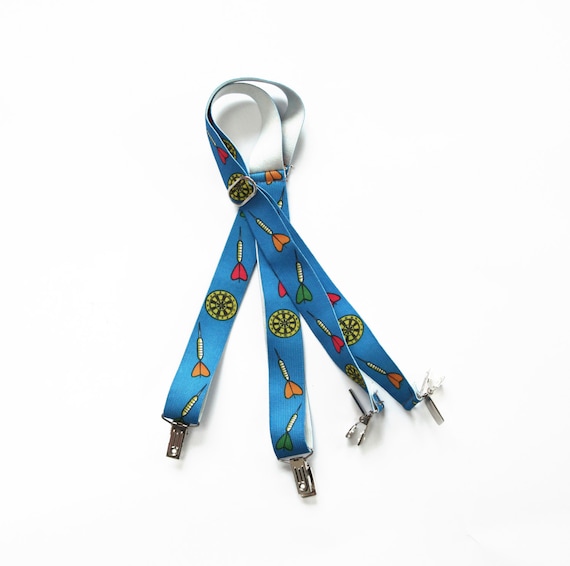 Available
here